The Right Team for Growth
We are Entrepreneurs, Authors, National speakers, Mentors and Coaches. We are rockstars in sales, marketing and creating the systems you need to rapidly grow your business. We are solution oriented visionaries with an extreme passion to help business owners eliminate the obstacles preventing them from achieving their desired growth.
"Profectus" /proˈfek.tus/ is a Latin word whose etymology means to…
"To progress, To profit, To grow or gain success"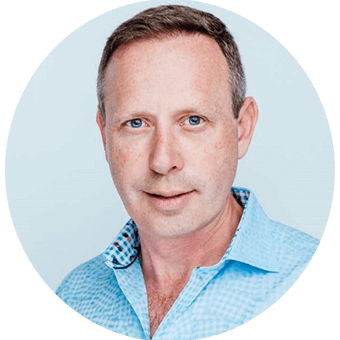 For the past 20 years Derek has been starting and growing successful companies.  His first company in 2001 helped contractors quickly prepare for and pass the builders exam.  Since that time Derek has started and grown four additional companies that provide e-learning to the construction and tax industries, private jet management, and real estate investment services.  All the companies have been profitable and continue to grow in revenue.  
Derek is also highly skilled in creating a company culture where the employees are engaged in executing the mission, and have fun accomplishing the goal.  The result is increased revenue and greater returns for investors.
Dave is a serial entrepreneur and growth and scale specialist. He has experience in many different fields including start ups, tech and financial. He loves helping business owners turn ideas into action by overcoming challenges and removing obstacles preventing growth.
His  "superpower" is asking the right questions while being a solution oriented, outside-of-the-box thinker and finding revenue opportunities that most people miss.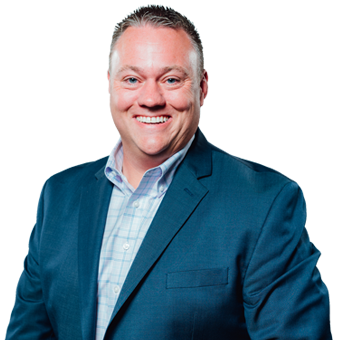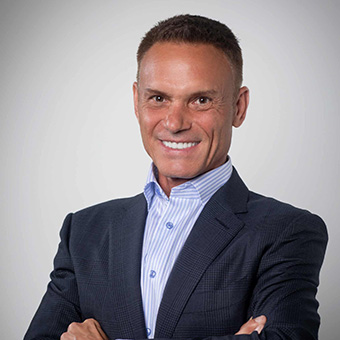 Kevin Harrington | Partner
As an original "shark" on the hit TV show Shark Tank, the creator of the infomercial, pioneer of the As Seen on TV brand, and co-founding board member of the Entrepreneur's Organization, Kevin Harrington has pushed past all the questions and excuses to repeatedly enjoy 100X success. His legendary work behind the scenes of business ventures has produced more than $5 billion in global sales, the launch of more than 500 products, and the making of dozens of millionaires.  
He's launched massively successful products like The Food Saver, Ginsu Knives, The Great Wok of China, The Flying Lure, and many more. He has worked with amazing celebrities turned entrepreneurs including, like Billie Mays, Tony Little, Jack LaLanne, and George Foreman to name a few. Kevin's been called the Entrepreneur's Entrepreneur and the Entrepreneur Answer Man, because he knows the challenges unique to start-ups and has a special passion for helping entrepreneurs succeed.
Brandon T. Adams | Partner
Brandon T. Adams is a 2X Emmy® Award-Winning Producer, TV Host, Media Expert, Investor and Advisor. He is the founder of Accelerant Media Group which produces Commercials, Social Media Content, and TV Shows that Inspire and Motivate others.
He is the Associate Producer of the film, Think and Grow Rich The Legacy and the youngest person to be featured in the film. This film is based on the best-selling book "Think and Grow Rich" by Napoleon Hill which sold over 130 million copies worldwide.
Over the past 8 years Brandon has used his background and expertise in digital marketing, video marketing, and crowdfunding to raise over $60 Million collaboratively for various companies and have launched some of the biggest campaigns in history working with companies such as XPRIZE, The Napoleon Hill Foundation, Kevin Harrington Enterprises, Think and Grow Rich The Legacy, Ambitious Adventures TV Show, and Jeff Hoffman, the Serial Entrepreneur behind Priceline.com.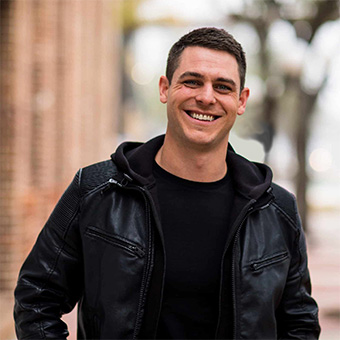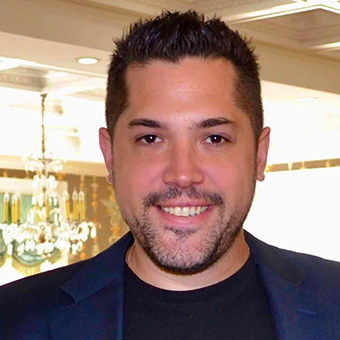 Brian Harrington | Partner
Brian Harrington has a passion for entrepreneurship and helping other entrepreneurs grow exponentially. He is currently involved in dozens of different companies while providing guidance and education to thousands of entrepreneurs around the globe. Brian has worked closely with Fortune 500 companies, top influencers and thought leaders, and today's brightest business minds.
Brian brings expertise in identifying, sourcing, and developing new products for commercial marketing success. He has managed hundreds of vendors, thousands of products, millions of customers, marketing strategies, content production, entire teams, celebrities, budgeting and forecasting processes, and just about every other facet of nuts-and-bolts business building you can think of.
Advisors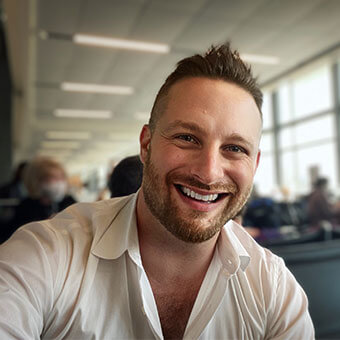 Adam Lyons is an Investor and Business Strategy Consultant with over 15 years experience at growing and scaling corporations.
Beyond his own portfolio of companies he is an advisor for over 500 brands across the US and Canada, and specializes in Mergers and Acquisitions, increasing profit and crisis media management and public relations.
He has worked with clients across multiple sectors from finance to government, Ecommerce and more.
Companies he has worked with include PepsiCo, Nike, Nescafé, Discovery Digital Networks and many more.
Co-founder and/or principal of 5 different Inc. Magazine fastest growing companies (e-commerce, e-learning, SaaS + real estate).
Serial entrepreneur who built or sold 24 businesses with adjusted sales ranging from $3 million to just under $4 billion.
Currently CEO of All Channels Media, LLC, and principal in Scalable.co, DigitalMarketer.com, Traffic & Conversion Summit, Praxio.com, TruConversion.com, War Room Mastermind, Fully Accountable, Everbowl Restaurants, Big Block Realty, Scribe Publishing and Real Estate Worldwide.
Roland's work includes infomercials with Guthy-Renker, publishing deals with Simon & Schuster & Random House, shows with major hotels on the Las Vegas strip, over 100 private and public offerings, running an international hedge fund, advising major brands on a variety of business and legal related issues (from PepsiCo to MacDonald's).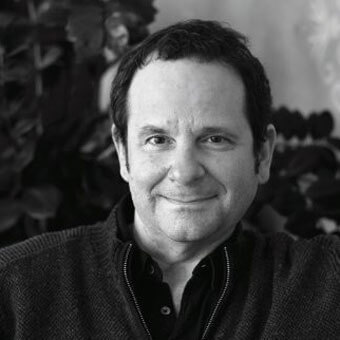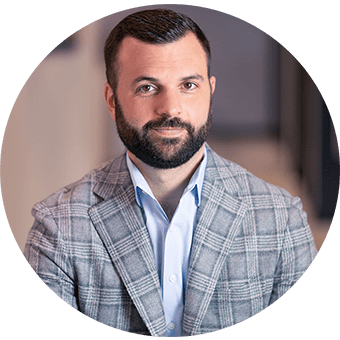 Brandon is a self-diagnosed ADHD serial entrepreneur with a passion for developing visionary growth strategies, while leading organizations to scale and to think outside the box. With a diverse background in sales training, marketing strategy, negotiation and personal development, Brandon's unique leadership and management style lends itself well to any organization seeking ideas and strategies to break through the glass ceiling with a desire to take their business to the next level.
Brandon currently acts as CEO of Invision Security Group, an innovative electronic security consulting firm, President of Shift Logistix, a last-mile delivery logistics provider, Managing Member of 80/20 Ventures, a Mergers & Acquisitions firm, President of Smith Investment Holdings, a real estate investment group, and Co-Founder of Shift Access, a hosted access control systems provider.
Chad Morissette has been in M&A advisory field since 2006. Most recently the principal of Mor-Liquidity Mergers & Acquisitions. Prior to Mor-Liquidity, Chad owned and operated 3 VR Mergers & Acquisitions franchises in SW Florida where his practice reached the top 5 franchisee producers out of 110 US franchisees in 2007. In addition to his M&A experience, Chad founded a human resource SaaS company in 1999 and sold the business in 2005 to Webhire in Boston, Mass.
From 1992 to 1999 Chad held a variety of senior sales, channel development, and marketing positions at Lucent, Corel and Ecruiter.com. Chad was part of the management team that took Ecruiter.com public on the Nasdaq. Chad has earned his CEPA (Certified Exit Planning Advisor) and CBI (Certified Business Intermediary) designations and is currently enrolled in McGill's mini-MBA program. Chad is also active angel investor as part of a family office with numerous private placements.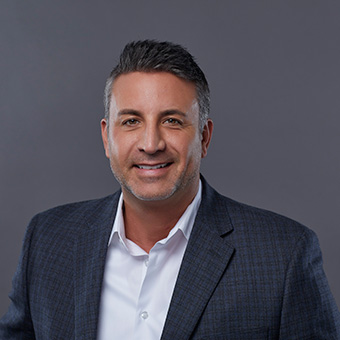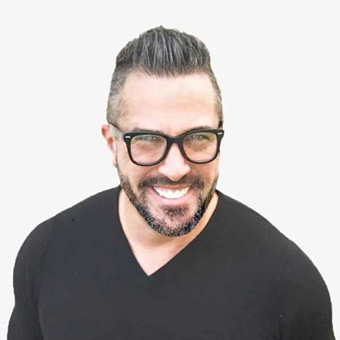 Eric is a Contact Center Outsourcing expert who specializes in business development, sales, customer engagement, employee retention, technology solutions and enhanced human operating systems. He currently serves the CEO and lead executive for business development at Leading Edge Connections, LLC. A revolutionary business approach to the outsourcing contact center business.
Brandon currently acts as CEO of Invision Security Group, an innovative electronic security consulting firm, President of Shift Logistix, a last-mile delivery logistics provider, Managing Member of 80/20 Ventures, a Mergers & Acquisitions firm, President of Smith Investment Holdings, a real estate investment group, and Co-Founder of Shift Access, a hosted access control systems provider.